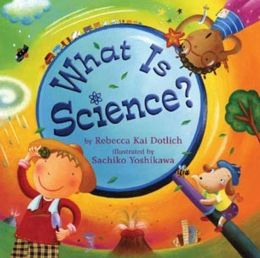 The boys and I did an intro to science lesson today. I started off by reading
What is Science? by Rebecca Kai Dotlich
. This book is beautifully written simple words and easy to understand concept about science. The pictures are amazing my boys loved reading this story and picked up a tone of information about what science is.
After reading the book I asked the boys what is science? I wrote down all their answers on the white board. Even A was able to participate and give some really good answers.
After writing down all their answers I asked O to chose at least five things from the list and add it to his science journal. He ended up adding more than 5, he really enjoyed this activity. Next week were going to read What is a Scientist by Barbara Lehn.
Science notebook labels are from
Kindergarten Kindergarten.